Ngumpi.com – Some glass shower bathroom designs leave a gap where water, mildew and mold can collect. Discussing your options with an expert can prevent problems down the road.
Provides a Balance of Style and Practicality
Choose from standard clear, frosted and textured glass. These alternatives offer privacy and visual interest for your glass shower walls. A classic look, framed shower glass doors provide a balance of style and practicality. They're customizable to fit different spaces and configurations, and can be used to highlight features like a tub-shower combination or a gorgeous tile pattern.
Framed glass shower doors usually have a metal frame that provides stability and structure, and can help keep water from leaking on to the bathroom floor. The frames can also be matched to other fixtures within the bathroom for a cohesive aesthetic. For a modern take on the classic look, choose black-framed glass shower doors. Their minimal aesthetic chimes with midcentury modern trends and will complement many room styles without clashing.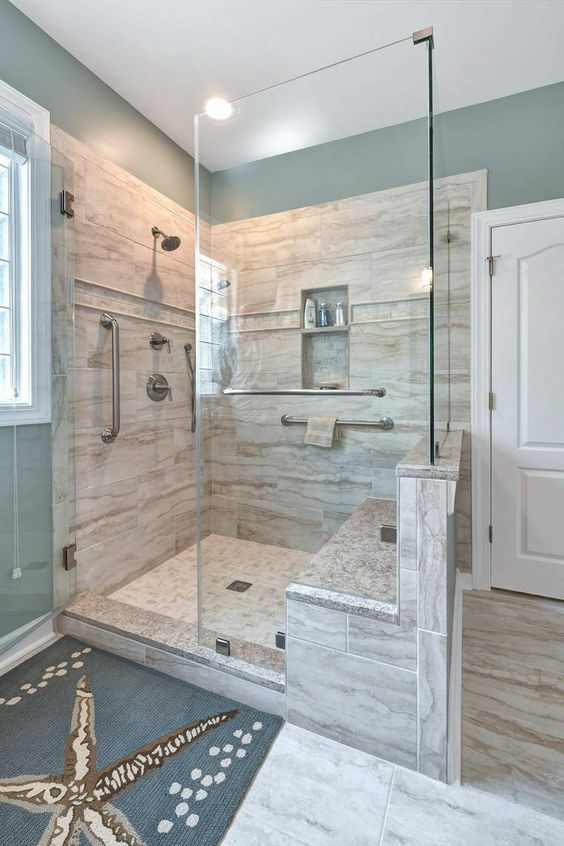 Frameless shower doors provide a sleek, clean appearance that blends well with modern bathroom designs. This style of shower door can highlight the beauty of your custom glass shower tile and can also coordinate with other fixtures like cabinets, glass shelving, or even vanity mirrors. A clear frameless shower enclosure can create a serene atmosphere that makes your bathroom feel like a luxurious spa. It's also a great option for homeowners who want to add value to their home by making it more appealing to potential buyers.
Any Decorating Style Offers a Creative Touch to Bathroom Design
Frameless glass showers have fewer seams and seals where mildew and mold can grow, so they're easier to keep clean. They are also more durable than framed shower doors because they use thicker tempered glass that resists damage and breakage. Tinted shower glass is a trendy option that offers privacy and a unique flair. You can choose a light tint that only slightly limits the amount of sunlight that passes through or an opaque shade that prioritizes privacy. These doors can fit into any decor style and offer a creative touch to your bathroom design.
Bronze doors are popular because they have a coppery look that can add a distinctive appearance to your space. They are highly customizable, and you can select a tint shade that best fits your home's color scheme. You can also find textured bronze doors with consistent indentations that resemble hammered metal and offer some privacy without sacrificing natural light.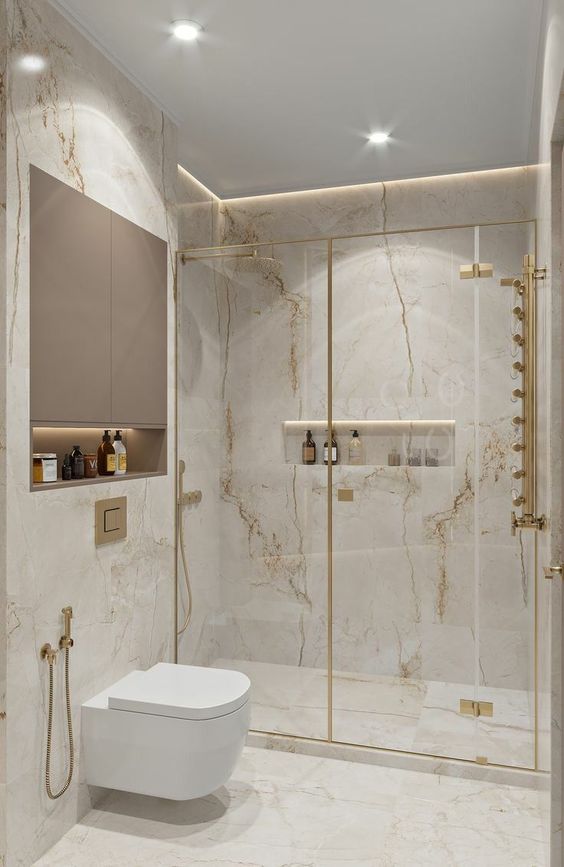 Rainfall showers are a luxurious feature that mimic the feeling of actual raindrops for an at-home spa-like experience. They can be wall or ceiling mounted, depending on your preference. Create a custom look with an intricate tile design for a statement-making shower enclosure. For this bathroom, designers chose a bold herringbone pattern that draws the eye and adds texture to the walk-in shower.
Curbless Bathrooms are Easier to Enter
A curbless shower is easier to enter and allows for a more open feel to the room. In this modern bathroom by INspiration Interiors Design Studio, the shower was given a new bench for seating and a rainfall shower head. Bringing natural light into your shower is easy with the help of a skylight. This option is especially great for a shower, as it prevents the dreaded steamy bathroom.
Textured surfaces can add depth and interest to showers, especially if they're made from water-resistant materials. Embossed wallpapers, fluted cabinet doors and penny mosaics (the smaller the better) are all great options for adding feel appeal. In this bathroom, a delicate tone-on-tone color scheme is invigorated by textures that are easy to keep clean. Nontraditional subway tile shapes are a fun way to inject texture into a shower. Whether they're stacked or offset in a herringbone pattern, these nontraditional designs offer more visual intrigue than their more-traditional counterparts.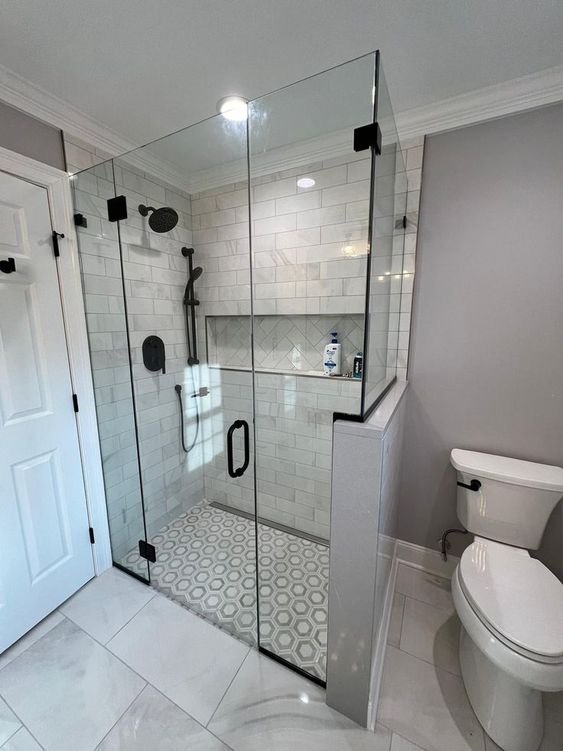 Celebrated for their imperfect, artisanal look, Moroccan-influenced zellige tiles are a stylish bathroom texture that pairs well with natural wood and stone finishes. In this bathroom, sandy-hued micro cement walls accentuate the earthy aesthetic, while simple recessed shelving keeps unruly shower products in check. We really appreciate and welcome guest post submissions from you.