Ngumpi.com – When it comes to decorating a small eclectic living room, there are several things you need to keep in mind. These tips will help you create a cohesive design and avoid your space looking too busy.
A Great Way to Create a Sense of Harmony
One of the best things you can do to create a sophisticated eclectic design is to mix and match elements. It's a great way to create a sense of harmony. One of the key ways to make a small eclectic living room work is by mixing and matching furniture and decor. This approach to decorating is a great way to express your personality while still making the space feel cohesive and unified.
You can also mix and match patterns on items like throw pillows, art, or area rugs. These elements are a great place to start experimenting with pattern mix-and-match in a small living room. The trick is to choose colors that you love so that they will blend seamlessly with your furniture and decor. Colors such as vibrant reds, emerald greens, and juicy oranges can all work well in an eclectic living room.
Another way to create visual balance when you're trying to mix and match in your living room is to make sure that all of your pieces have the proper scale. This is important because too small or too large objects can look disjointed in a mismatched space. Gallery walls are a great way to introduce personality into your home without taking up too much space. You can display a mix of different art, photos, 3D pieces and textile hangings in them to create an interesting look.
Adding More Artwork Gradually
Whether you have a small eclectic living room or a larger one, it's easy to put up a gallery wall. It's also a great way to incorporate personal and family photographs into a space, especially if they're grouped together. You don't have to stick with a traditional layout, but it is helpful to start with an anchor piece and then add in more art gradually. You can then use this big picture as a guide to place other pieces around it.
It's also a good idea to plan out your gallery wall configuration before you begin hammering. By doing this, you can ensure that all the frames are evenly spaced to create a clean and cohesive look. Whether you're designing an eclectic living room for yourself or for a client, nailing the perfect mix of styles and decor takes careful consideration. Luckily, with a little bit of patience, you can achieve a truly personalized aesthetic.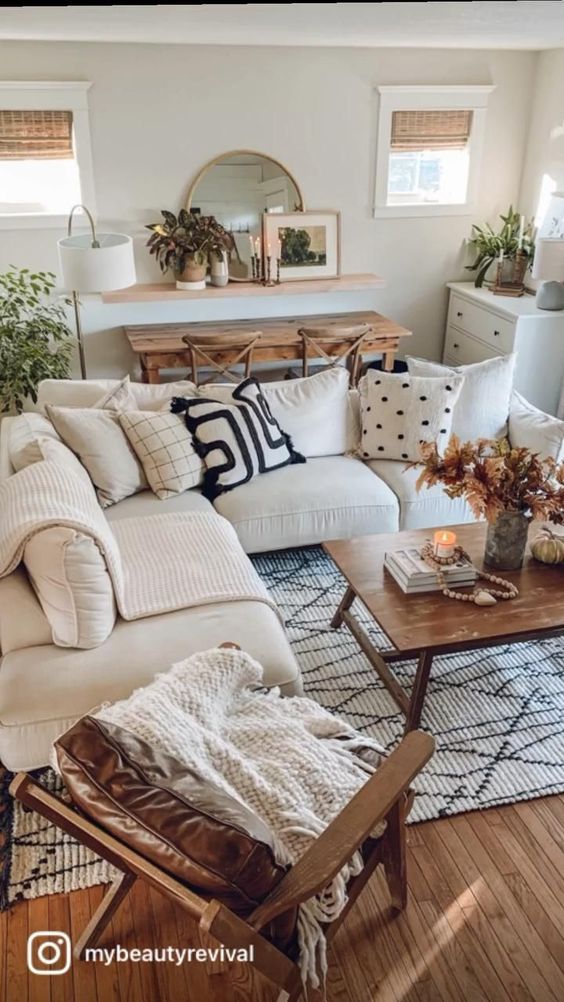 The secret to a successful eclectic decor scheme is balance and symmetry. This is largely achieved through the use of similar colors, tones and textures throughout the space. For example, you can pair a bright red accent pillow with the same red throw pillows you used on your couch to create a cohesive look that flows seamlessly through the space.
A Simple and Effective Way to Bring an Eclectic Living Room Together
If you're looking for a simple and effective way to bring your eclectic living room together, consider creating a gallery wall. It's the perfect place to play with color, texture and dimension without overwhelming the space. If you're creating an eclectic living room in a small space, avoid cramming too much furniture into the room. This can make the space look smaller and less inviting than it should be.
A great way to avoid overdoing it is by using neutral base colors and adding a pop of color through wall art, throw pillows and other accents. A good rule of thumb is to use four different colors in the room — one for each accent element, plus a main focal color for a cohesive look. Choosing the right texture to pair with your eclectic decor is also important. Using a jute rug, for example, can add texture and visual interest while balancing out your other eclectic pieces. We are happy to receive guest post submissions from you.