Ngumpi.com – Whether you're looking for outdoor furniture design ideas for a new home or you want to update your patio or deck, there are a number of options that are both stylish and durable. From wicker to metal, there's a design for just about anyone's taste.
Have a Natural Appearance with a Contemporary Style
Using rattan outdoor furniture in the garden is a great idea. It has a natural appearance and looks great when it is styled in a contemporary fashion. The material is durable and is resistant to fading. If you're looking for rattan furniture that will last, you'll want to buy high quality pieces. Good quality pieces are usually bigger, more solid and last longer.
You'll find rattan outdoor furniture in a variety of styles and colours. Choose a style that suits your home's decor. If you're looking to make your rattan furniture a little more contemporary, consider painting the furniture. You can also add decorative cushions to the furniture. You can use the same colour as the seat cushions or a contrasting colour. For a modern look, try using rattan fabric in your cushions.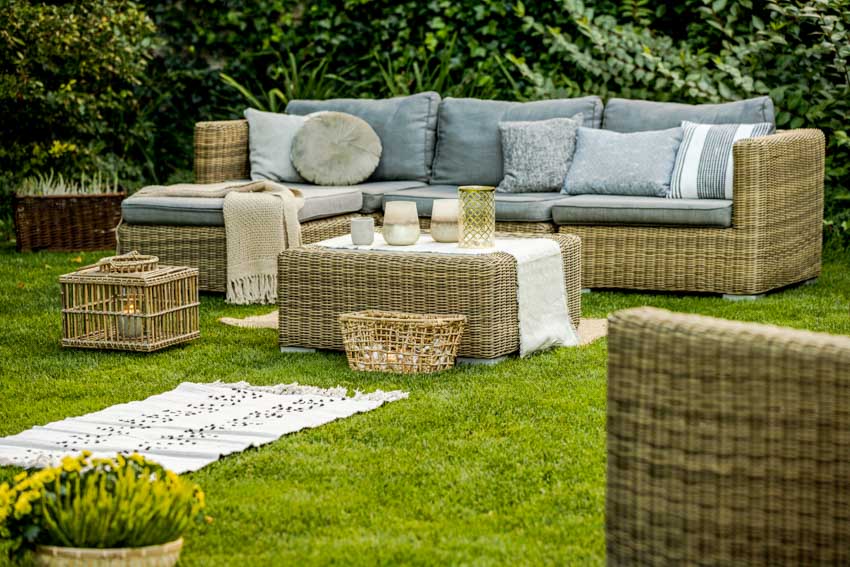 Whether you're looking for outdoor furniture to put on your patio or deck or want something that will stand up to extreme weather, resin wicker is a good choice. It is resistant to rain and water and has an easy-to-clean finish. The material is also durable and lightweight, making it easy to move around. Some resin wicker furniture comes with an aluminum frame, so you can take it with you anywhere.
Adding Color Using Some Patio Pillows
It's also easy to clean, with a simple solution of soap and water. You can wipe it down with a soft cloth to remove dirt and dust. While you're at it, you may want to get some bright patio cushions to accent your resin-wicker furniture. This will not only add color, but also help prevent stains from staining the fabric.
Choosing the right teak outdoor furniture design ideas can help you get the most out of your patio. There are several different styles and designs to choose from. Whether you have a small or large patio, there is a piece that will suit your needs. Teak is a highly durable wood that is resistant to the elements. It does not rot, warp or become damaged by humidity or weather. It also has natural oils that help protect it from damage.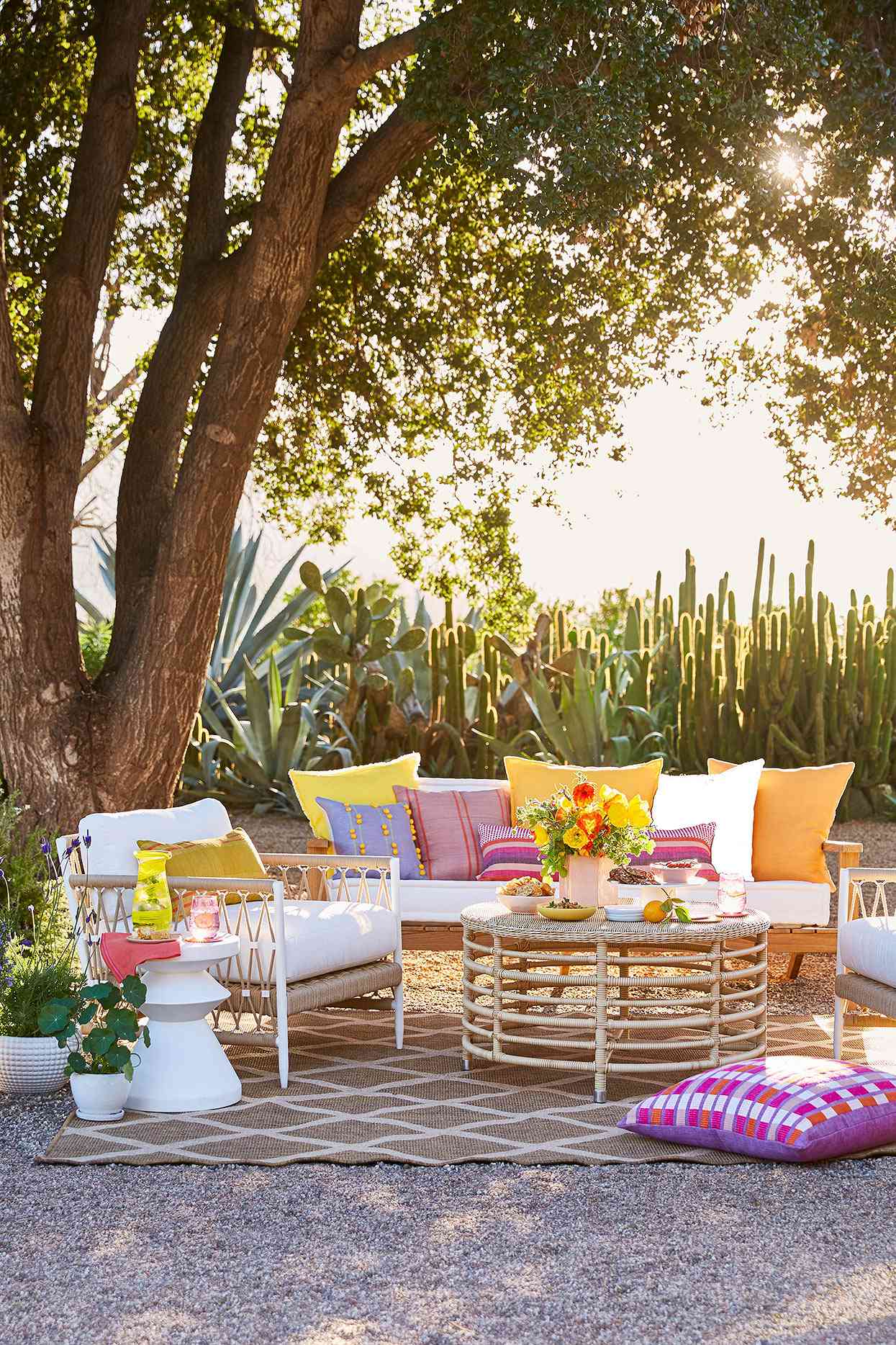 Teak is also a renewable resource. Teak trees are native to South Asia. They are grown on government-managed lands in Indonesia. Teak wood furniture is a great way to create a wholesome outdoor atmosphere. Its supple quality allows it to handle the weather, while also looking stylish and elegant.
Choosing Metal Outdoor Furniture
Choosing metal outdoor furniture can be a great way to add some life to your backyard or patio. Metal furniture is not only durable but it is also practical. It can also be recycled and reused. Some materials such as teak can even withstand water. Metal furniture can be made from a variety of materials. Steel is the most common material used in outdoor furniture. It is also the strongest. You should be aware of the fact that steel furniture can be hard to move around. In addition, it is not as portable as wooden furniture. You should also consider your budget. Steel furniture can be a little pricey. You will have to factor this into your budget as well as the cost of labor.
One of the coolest things about metal furniture is that it can be mixed with other furniture types to create a unique look. For example, you can mix a metal chair with a wooden dining table for a stylish yet functional dining experience. Metal can also be shaped to create interesting lines. Whether you are looking for garden steel sofas to brighten up your garden or to provide a relaxing space for family and friends, there is a wide selection of designs and styles to choose from. Choose one that will stand the test of time and fit your style.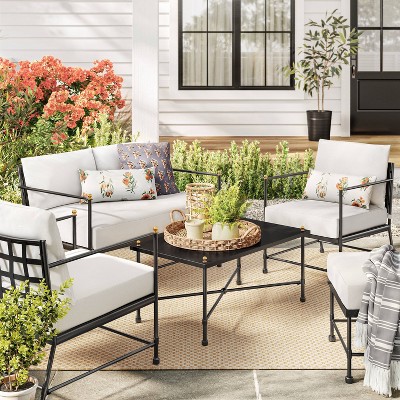 If you are looking for the perfect outdoor sofa, look for a style that is lightweight, durable, and can be easily cleaned. Consider a fabric that can handle the sun and rain. These materials should also be resistant to chlorinated water staining. For a stylish and classic look, consider gray and white furniture. These colors work well with metal and can add a contemporary lift to a traditional setting. You can also pair gray and white furniture with plush cushions for extra comfort.