Ngumpi.com – The shabby chic style is characterized by its use of vintage and antique materials, soft feminine touches and neutral colors. It often includes elements like lace, floral wallpaper and nostalgic accessories. This kind of decor is easily combined with natural materials such as wood and wicker. Other elements such as mirrors and throw pillows add a touch of coziness and calmness to the space.
Ideal Shabby Look Decoration Style
The shabby look is also reflected in the use of slipcovers. Ideally, these slipcovers have a textured look with exposed seams. Another key element of this decor style is the use of enamelware. Enamel ware is another hot trend in shabby chic design. It also lends aesthetic value to a room. Light-colored furniture is another popular item that fits in with the shabby style. It can be used as a console table or as a place to display decorative accents.
A shabby-chic furniture design is distinctively decorative and takes inspiration from the French country style. The most iconic part of shabby chic furniture is the cabriole leg, which can be found on a wide variety of pieces. Other common shabby-chic pieces include curlicues, spirals and harmonious lines. The use of floral prints in a shabby-chic room adds a delicate accent to the white color palette.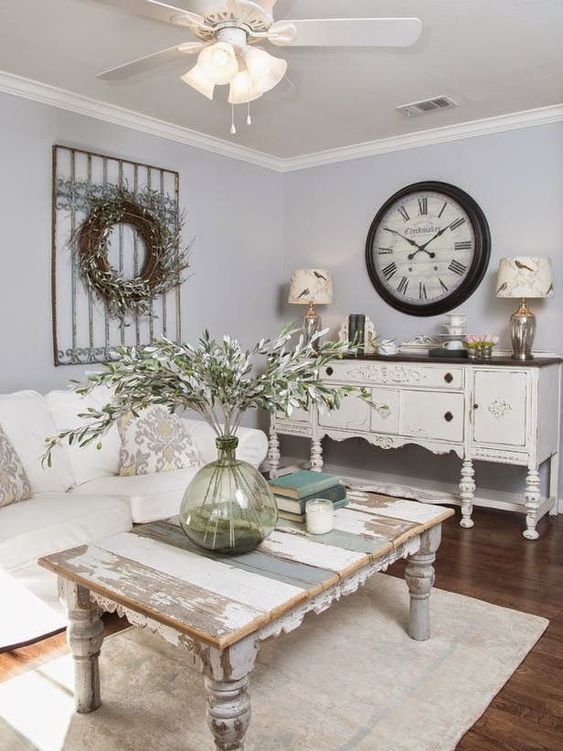 Using pastel shades can also add a romantic vibe to a room. Soft pinks, light wood, vintage accessories and blowsy bouquet prints are popular choices for this type of space. To avoid clashing with other items in the room, use pastel colors sparingly. In addition, use white walls to create an airy feel. Wallpaper with floral patterns is also a wonderful backdrop.
Chandelier Good Choice for Vintage Look
Using vintage pieces of art in a room can be a great way to add a shabby-chic vibe. Old doors, windows, and shutters are perfect accessories to use in a shabby-chic room. Chandeliers are also a great choice. But make sure to get vintage pieces for a truly vintage look.
The most popular shabby-chic furniture can be found at flea markets, thrift stores, and second-hand stores. Some of these pieces may be a bit beat up, but a little paint and a paintbrush will make them look brand-new. You can balance these pieces with more expensive finds, such as a sheepskin throw or a quality floor rug.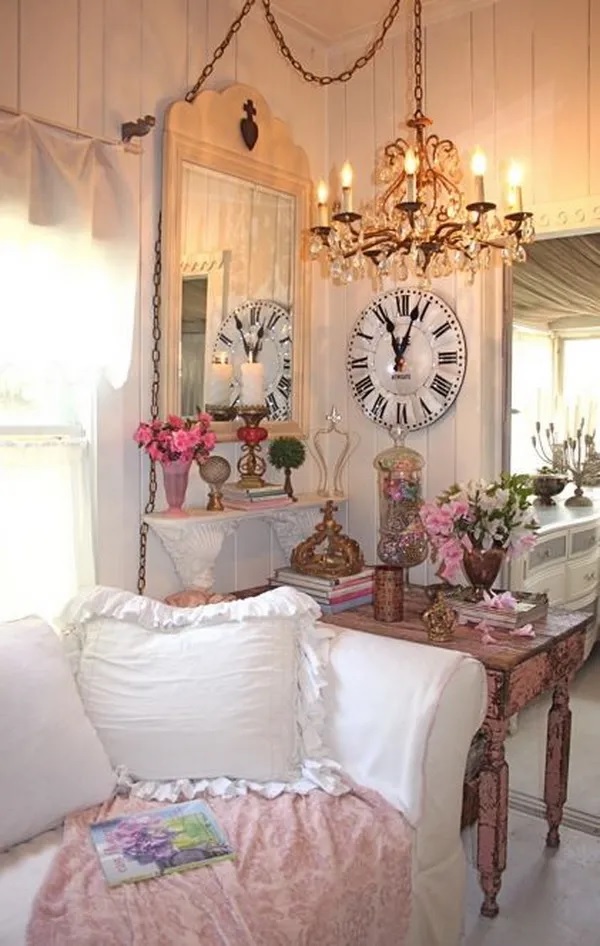 Shabby-chic furniture pairs well with wood floors and boards. The style is characterized by lace, pastel colors, and feminine florals. It also allows you to experiment with your furniture and rearrange it to create a unique look. And you can find unique items all over the place.
Choosing Vintage Items That Match Your Desires
You can achieve the shabby-chic look by visiting flea markets or buying vintage shabby-chic items online. Once you've gathered a selection of items, sort them out and decide on the colors and pattern that will best complement your theme. Make sure to have fun when you do the DIY projects and pick a color scheme that you like. You don't want a room that's too fussy.
A vintage-chic interior has soft colors and vintage accents. Soft shades of pink, lavender, light blue, and other pastel shades are common. Moreover, vibrant shades such as turquoise can be used in the decor. You can find vintage accessories and painted furniture in a variety of shades, including white and yellow. You can also use new pieces of furniture in a vintage-chic style.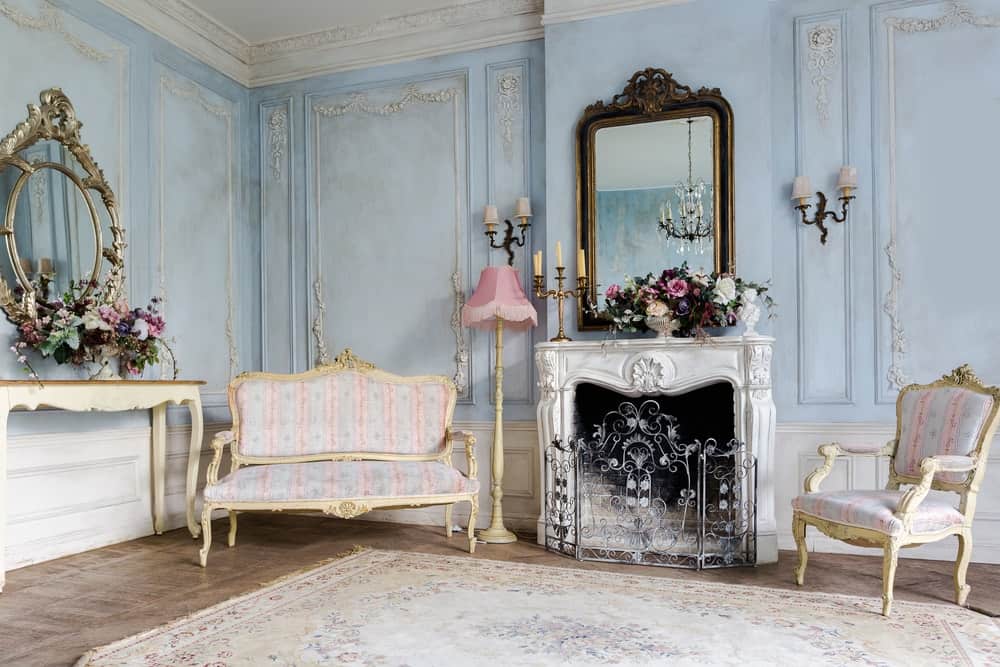 The shabby-chic design style draws on farmhouse and French country design elements. Its appearance is reminiscent of idyllic countryside settings, with fields and babbling brooks. Its distinctive details include floral appliques, depictions of shells, and vines and flowers. The shabby-chic style is not new; it's been around for just over three decades. It evolved from other interior design styles, such as ace and rustic.