Ngumpi.com – A well-designed apartment kitchen is a comfortable place for the whole family to gather. Its neutral color palette makes it feel welcoming and warm, while light wood shelves and countertops add contrast and interest. The spacious open floor plan is a great way to encourage family interaction. The cabinets in this New York City apartment were made by Wood-Mode, and feature textured horizontal laminate fronts. The base cabinets have integrated pulls and the upper doors extend down for a clean look.
Apartment Kitchens Can Use Wall Shelves
In addition to cabinets, apartment kitchens can use wall shelves to store dishes and canisters. They are also great for serving as a drying rack or a display surface for plates. These solutions will free up cabinet space and counter space. Also, these pieces can be painted in a bold color for visual appeal.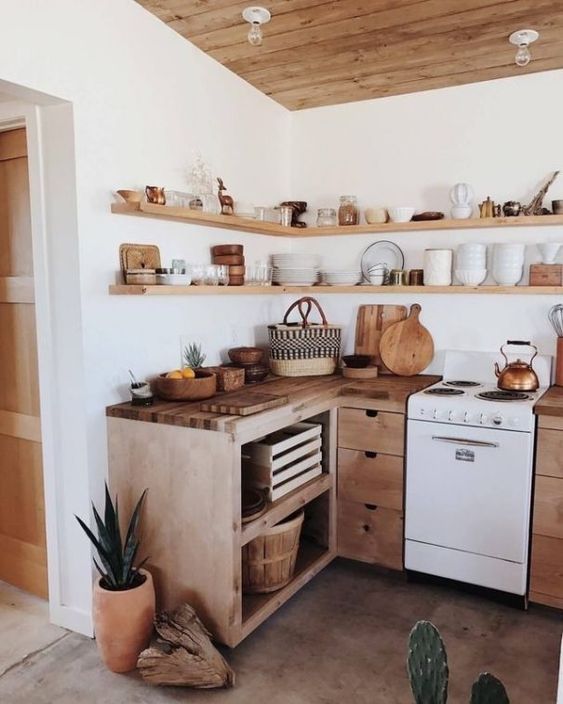 Another popular style for an apartment kitchen is the open concept design, which combines the living area with the kitchen. This design method uses less space and creates the illusion of a larger room. It also provides dining functionality without the need for additional space. This design style is ideal for small apartment kitchens where space is limited.
Cozy Small Kitchen Design
When planning a kitchen, you should make a floor plan of the apartment, and mark the positions of appliances on the plan. Typically, a refrigerator is marked with a DW or a "ref." Connecting these shapes creates a work triangle that helps you plan your kitchen space. You should also place a smoke detector, and it is important to install a battery-operated one. Once you've hung the smoke detector, you can move on to planning your layout.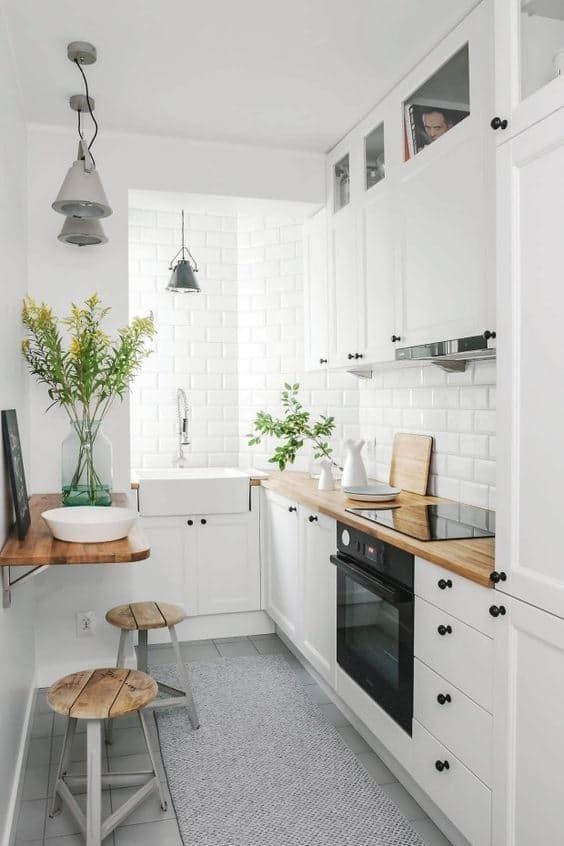 Unlike a normal home, an apartment kitchen is not permanent, so it's best to think about the look you want in the kitchen. The right colors can help make the space seem larger, while adding comfort to the atmosphere. Moreover, a small kitchen design needs to avoid having too much clutter on the floor.
Kitchen Designs Stay Functional and Stylish
An apartment kitchen design should have a modern, simple aesthetic. It should also include movable and open shelving for storage. This will create more opportunities for function and style. As long as it showcases a modern aesthetic, an apartment kitchen design is both functional and stylish. And it's the perfect place to host an entertaining party.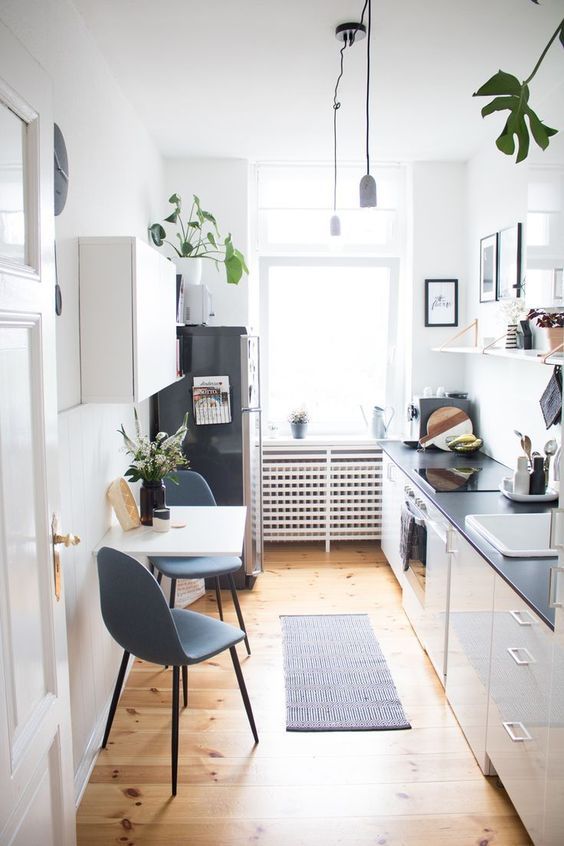 Another common option for a studio apartment is a one-wall kitchen. A kitchen designed in this style is called a Pullman kitchen. The name derives from the Pullman car company, which manufactured railroad cars from the mid-1800s to the early 20th century. Its layout is long and narrow.