Nngumpi.com – A perfect rustic bedroom should emulate a flickering fire at night and allow ample sunlight to filter through. The whole idea is to feel connected to nature, so it's crucial to have plenty of natural light. This can be achieved with the use of thin curtains. However, if you're working on a small bedroom, a floating nightstand is a good option. If you're not into the look of upcycled or distressed furniture, you can choose a circular nightstand.
Tips to Beautify The Walls
In coastal areas, you'll find beautiful driftwood, which you can use as a headboard or a wall hanging. You can also hang lanterns or personal pictures on it, depending on the style you've chosen. Alternatively, if you're feeling particularly adventurous, you can purchase a live-edge wood plank and place it on the wall. If you have a lot of spare space, you can use wooden crates as shelves and hang a chandelier over it to complete the look.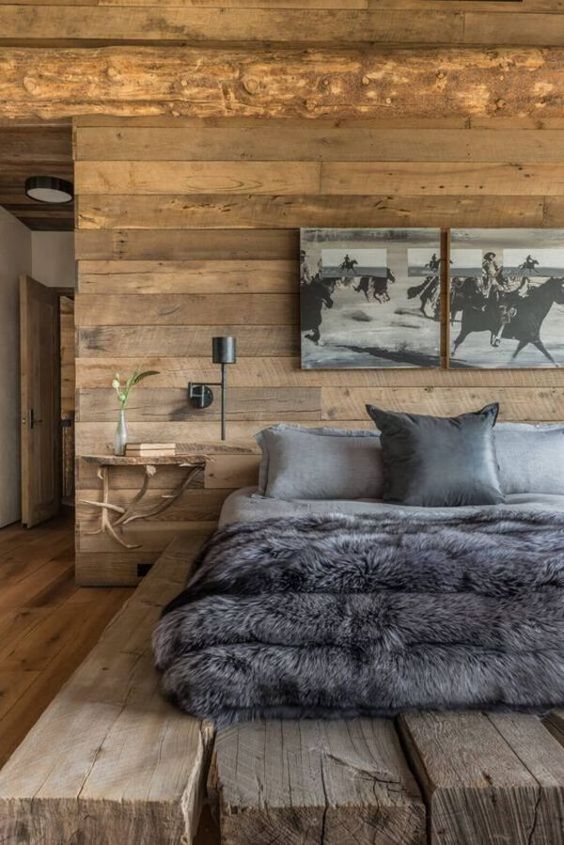 When it comes to wall art, you can opt for a simple, but beautiful piece of art. You can hang a print or a painting on the wall, but it's crucial to get it mounted in a wooden frame. An unpainted or varnished wood frame will do just fine. However, if you have the money, a hand-carved wooden frame is an added luxury that will enhance the overall look of the room.
Choosing Floating Shelves as a Rustic Bedroom Decoration
To achieve a rustic bedroom look, you can opt for a bed made of reclaimed wood. You can also go for a rustic headboard to complete the look. The rustic theme isn't limited to wooden items; a vintage iron bed frame and a vintage mirrored headboard will give the bedroom an aged, worn look. Adding a decorative metal wall clock will add some charm to the whole room. A large candle will add a rustic touch.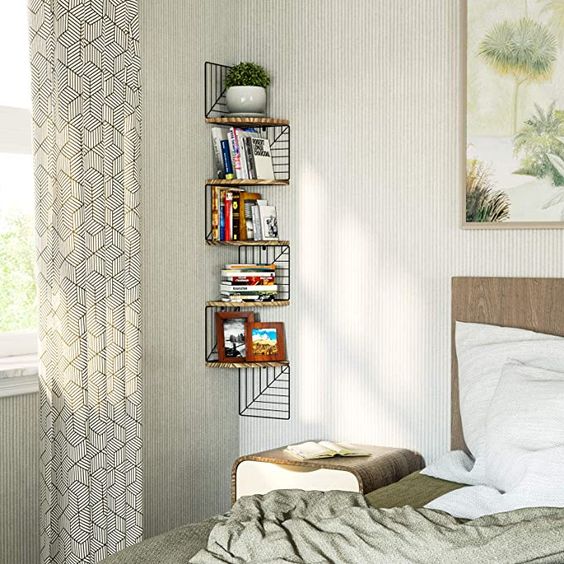 You can also opt for floating shelves as a rustic bedroom decoration. They are a great option for small rooms, as they can be inexpensive and functional. You can buy wooden shelves or metal shelves, depending on the quality and durability of the materials used. Make sure to check out the dimensions and styles before buying. It's important to remember that rustic shelves are often made of wood, which lends a rustic appeal to the decor.
Creating a Rustic Feel in the Bedroom
If you want a room with a rustic feel, consider using red and white. Red and white are traditional colors that are often paired together. You can purchase a framed picture of a giant bear from a museum, but it may not be practical. A rustic room can have a fireplace, and you can use it to keep warm on cold nights. Choose darker wood furniture to match accent beams on the ceiling. You can also add a red velvet comforter.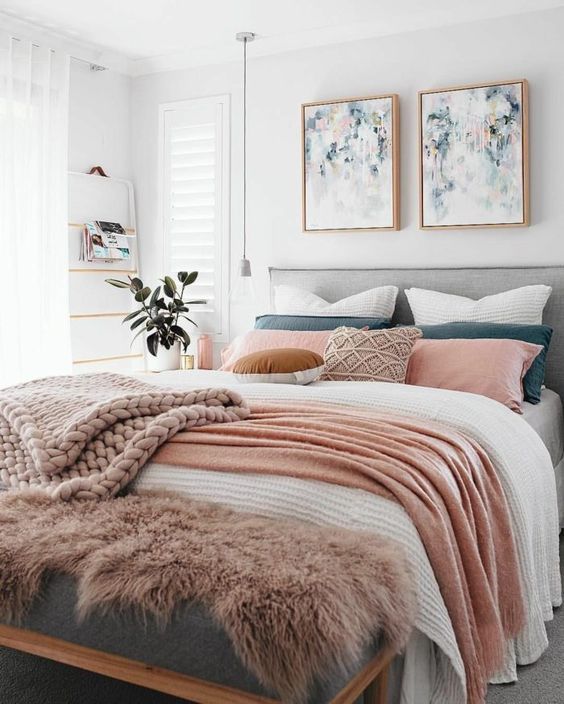 For extras, you can look at thrift stores or garage sales online. If you're looking for furniture, you can find an antique four-post bed for a fraction of its retail price. It might not look exactly like your room, but you will get the feel you're after. Just make sure it matches your style. It's worth a try, because the perfect rustic bedroom decoration can be really beautiful and unique.